Smartphones: What Are Your Options?
0
This has been the year of the smartphone and that was always likely with the launch of new models from industry players. The likes of Blackberry, HTC, Huawei, Nokia, LG, Sony and Samsung have all shown a big leap forward for the handsets in terms of features, processing power and display technology.
Apple iPhone 5
Some love it, some hate Apple but whichever camp you're in just remember that it is unlikely to be going anywhere soon. The usual high-end design always gives the iPhone a head start and when this is mixed performance, efficiency, display quality and a lengthy battery – with quick charging – you know you're on for a winner. It's a phone without compromise but it will need a step up when the iPhone 6 is released.
So, we've got striking design, lightweight yet sturdy, an acceptable screen size and great battery in the pluses – oh, and the new iOS 7 – any minuses? The map issues have been pointed out across the internet and it is a big oversight on behalf of Apple. The new cords are frustrating and aluminum on the back is still susceptible to scratches.
Blackberry Z10
A smartphone 'built to keep you moving', the Canadian firm have worked hard to create something that can go toe-to-toe with the big boys, and the BlackBerry Z10 holds its own. The company that had lost a lot of its support and market position with a failure to change with consumer demand will now be back amongst it. BBM is now properly ready to compete in the instant messaging world thanks to launching across all platforms and they're determined to be bold and bounce back.
Brilliant for browsing, high speed, a good design, a surprisingly effective keyboard, the operating system and signature tools make this worth a purchase. But, it's not the finished article though as it doesn't feel premium, battery life falls way short, voice control and map are poor and a big kicker is a lack of apps.
Sony Xperia Z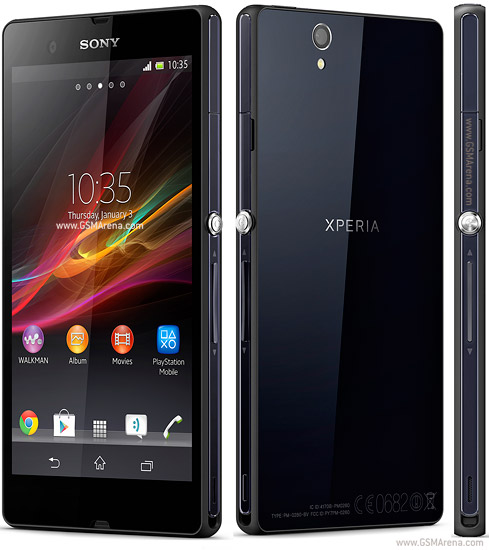 A thin and svelte handset, this Android smartphone is also tough, waterproof and dust-proof. Each new edition should be a step up from the last but this from Sony is a huge step forward compared to both the S and the T. A killer smartphone had been a long time coming from the Japanese company and the Nexus-style looks combined with good memory and high processing power puts it into the this category.
One major issue is picture quality. With all the other options in the mobile marketplace, and many people doubling their phones up as cameras, this can be a big player and a con for this phone. There are plenty of features for photos but the 13MP camera isn't a good feature. Similarly, angle viewing is poor and it can feel hard to use with its shape despite the great design.
HTC One
Arguably the best of the year so far, there has been a lot of critical acclaim for the HTC One. This aluminum design showed the no expense/no rock unturned approach the company has taken for this smartphone. A HD screen that trumps every other option on the market is the first thing you see, and the innovation when you delve in is just wonderful. The camera offers a unique approach to photography with a system that reduces megapixels but increases light and pays off.
The Zoe system for taking pictures during filming is a great function but with no expandable memory, you have to be careful not to go overboard. Blinkfeed has a great user experience while the speakers are incredible with beats audio. Battery life might be an issue but fear not because you will be too happy with it to care.
This article was written by Matt Morgan of Mighty Tech News. Visit his blog for more articles related to this.