Seagate Expansion 3TB 3.5-inch USB3.0 (STBV3000300) External Desktop Hard Drive, Philippines Price, Specs
0
The Seagate® Expansion™ External hard drive by Seagate offers an easy-to-use solution when you need to add data storage to your computer instantly. / Drag and drop file saving, right out of the box / Fast data transfer with USB 3.0 or USB 2.0 connectivity.
For those in need of storage for their desktop or even laptop, there is no better solution than this storage device from Seagate, the Seagate Expansion 3TB 3.5-inch USB3.0! Yup, that's 3.2 Gbits/s data transfer speed!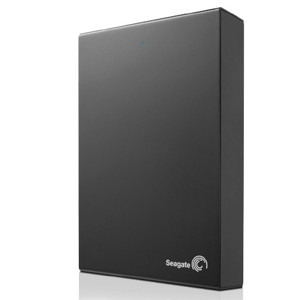 Seagate Expansion 3TB 3.5-inch USB3.0
Too bad, this external hard drive can't power itself through USB only, it has a separated power supply that needs to be plugged-in to your power outlet. (That's because the 3TB HDD is too big enough for the USB power source.) It has a built-in power management feature that ensures energy efficient operation.
How many stuffs can you place inside a 3TeraByte HDD?
Up to 3,000 hours of digital video
Up to 750 two-hour DVD movies
Up to 960,000 digital photos
Up to 49,980 hours of digital music
Physical size and weight
Height: 1.57″
Width: 4.96″
Length: 8.15″
Weight: 1002 grams
Pricing
The Seagate Expansion 3TB 3.5-inch USB3.0 (STBV3000300) External Desktop Hard Drive is now available here in the Philippines at Php7,799.00 via Villman PC.